ErgoAnalyst software
ErgoAnalyst is a totally secure cloud-based software system that can be accessed globally via any web browser.
This enables companies to internally manage musculoskeletal injury risks via quantitative risk identification, assessment and predictive control analysis to reduce injuries associated with manual tasks while improving staff performance and productivity.
Features include:
Mobile friendly, accessible across all platforms (laptop, tablet and smart phone).
A shareable, detailed task-based risk register that tracks identification, assessment and control implementation across the business.
Unique algorithms and assessment tools to calculate acute and cumulative risks of injury.
Analytics to guide and direct the development of targeted controls and predict risk reduction outcomes.
'One-touch' risk and productivity reporting tools.
Comprehensive support materials plus on-line and face to face training by a Certified Professional Ergonomists (CPE).
Members' access to our free solutions and case study database.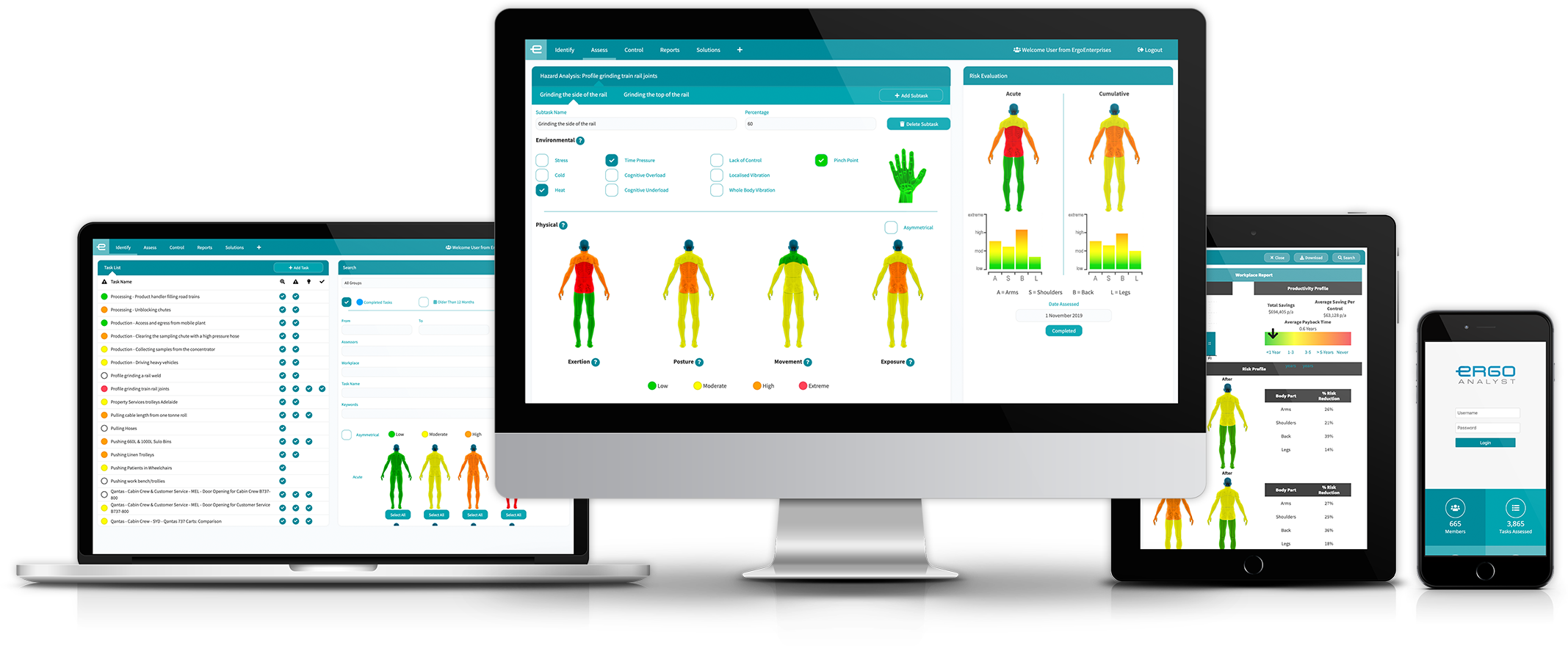 PACKAGES
Monthly, annual and unlimited user subscriptions available.
Individual
Single Subscriber
$199 per month
Designed for ergonomics consultants or businesses wanting to manage their musculoskeletal injury risks, the single user subscription will enable you to get started immediately.
Small Business
2-5 Subscribers
$179 each per month
Designed for small to medium sized businesses with a small team of health specialists, the small business subscription enables full collaboration amongst all team members.
Enterprise
6+ Subscribers
Call us for a quote
No matter how large or diverse your company, ErgoAnalyst will enable collaboration across all users anywhere in the world while maintaining the highest level of data security.